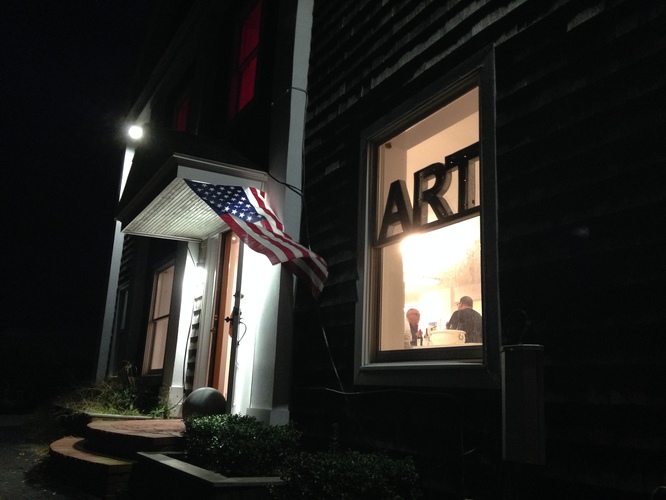 Upcoming Shows
GALLERY NORTH FEATURES DOUG REINA IN PROLONGED PERCEPTION.
Recent Paintings by Doug Reina, April 7 to May 22, 2022
.
An opening reception will be held Thursday, April 7, from 6pm to 8pm. Reinawill be participating in Gallery North's ArTalk series Saturday, April 9 at 6pm.
The exhibition,opening reception, and ArTalkwill all be free and open to the public. Prolonged Perception is Doug Reina's first solo exhibition at Gallery North.
The exhibition features a selection of small, medium and large scale oil paintings and works on paper that each highlight the artist's exploration of obscure, ordinary spaces of contemporary lifet hat are often shielded from view. Austere, brooding compositions, Reina's paintings find a dream like emptiness within back streets, shacks, loading docks, boat docks, and overgrown backyards. Each painting begins black. Color and form are added over a black ground, lifting them out of the picture plane. Colors blast forth. There are broad flashes of light. The black ground remains visible everywhere. It pops out between brushstrokes or creates a colossal abyss below buildings, pulling the rug out from underneath them. There is a rootlessness among Reina's works. The artist has us wandering in some lucid dream, half remembered; one which teeters between terror and grace, amid dark voids and divine light. He leads us into a space of sharp contrasts, one in which our eye fragments into the surface it contemplates.